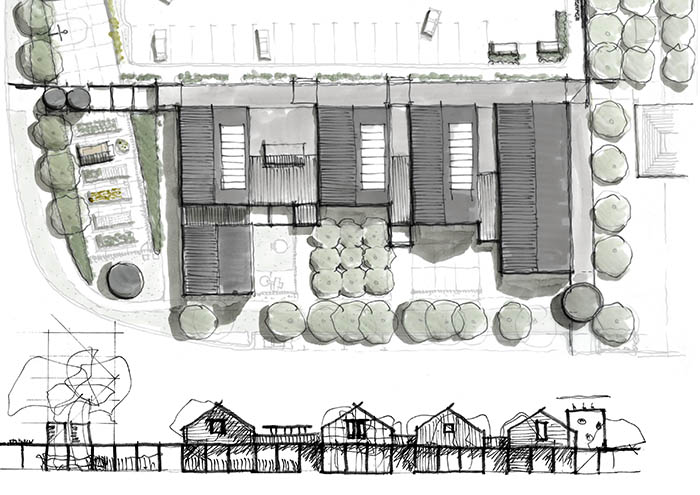 Description – COMMUNITY CENTRE
Location of Project –  RENWICK, SOUTHERN HIGHLANDS
Year Project Commenced – 2016
MHDP Architects, working in association with local architects, Allman Johnston Architects (AJA), won a limited design competition to design a new Community Centre for a Landcom rural residential subdivision in Renwick.  MHDP/AJA continued throughout the project from DA through to construction.
While the Brief called for a Town Centre, MHDP responded with a Village Centre, more appropriate to the scale and location.
The rural barn-like forms achieved flexible and functional volumes that related to the local rural heritage and culture of the location.